The Bithought and Absence of Scope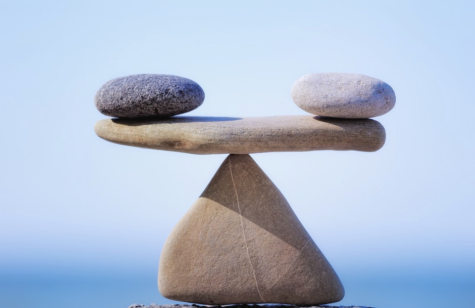 I want to first establish that I know bithought is not a word but…bear with me. We ask ourselves if watermelon is red or green, we enter the realms of politics and give reasons for why this President sucks or why this President is the best, we abide by a bipartisan system, we decide whether we like or dislike someone, we simplify the world around us into bithought. 
 Bithought itself is the channeling of anything into two extremes. And many of us let bithought drive our identity. We take ourselves and others out of scope, out of a spectrum of things and into two extremes. 
 Why would it be unusual for me to juxtapose a lover of dogs and hater of dogs together? That a killer cannot also be a people's person? That someone who has a hatred of reading, a writer of novels?
 Simplicity. We seek it, education encourages it, and so life promotes it. Why grammar must be so restrained, so binding, as if we are not a country of different vernaculars that intersect, that sentence structure, and natural endings to sentences must be taught and reinforced to keep things predictable, understandable, and simplistic. 
 That complexity induces backs turned and wheels turning until we find the simple within the nuanced. That we always wish to make sense of what doesn't sense. 
 We bask in bithought, let it soak in our skins so that we refuse to see the complexity, the multidimensionality in one another. See each others, not the check boxes presented before you, as nothing before you is as black and white, as first meets the eye. Embedded is grayscale.