Bears Under the Lights For The First Time In Two Years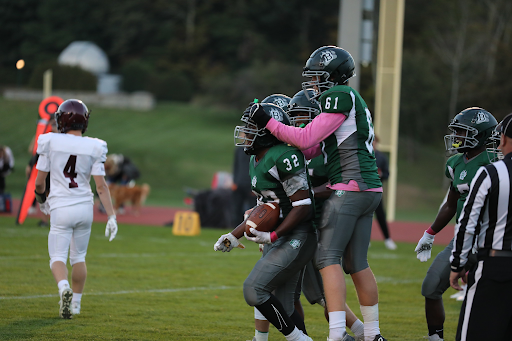 On Friday, October 1, 2021, the Berkshire Bears packed the stands wearing all black to cheer on the boy's football team in their
first under the lights game in two years! Despite chilling temperatures, the Bears came out on top giving the fresh new field its first look at victory. With the fan section going crazy, the Bears came to play from the start and took a fierce victory over St. Lukes 27-13. 
 This win under the mountain wasn't so easy as the Bears had a heartbreaking entrance to this battle. Berkshire's very own Emmanuel Nda '22 stated that "It was a really emotional game due to the weekend before losing one of our captains (Ethan Fowler '22) due to injury. We prayed as a team beforehand and came together to catch the dub." Although difficult, nothing could stop the passion of the bears Friday night. In fact, here's a look at a couple of very impressive statistics from these players:

Emmanual Nda had 3 rushes for 47 yards and 3 catches for 27 yards.

Finn Sposato

'22 had an interception as well as a 118-yard run for a touchdown.

KJ Riley '22 had 126 passing yards and 50 rushing yards

Reed Tarleton '22 had 3 receptions for 63 yards

Along with the amazing play, fans were able to enjoy a delicious taco food truck! Overall, an eventful and successful night under the mountain for the Berkshire Bears!