Lunar New Year At Berkshire: First school-wide celebration brings fireworks unseen in 13 years, Kung Fu, food, and culture
, Darran Shen '20
February 3, 2020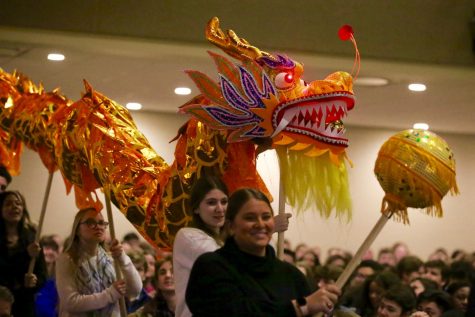 This past week, Berkshire School celebrated Lunar New Year as a school community for the first time. First envisioned years ago, this effort was spearheaded by the Asian Affinity Club along with faculty members of the Language Department and was months in the making.
  With celebrations over the course of many days, the Lunar New Year was a massive success and reflected the burgeoning Asian cultural diversity and exposure across the Berkshire community.
  Berkshire Hall and Benson Commons were draped in traditional Chinese signs of hope and prosperity. Paper lanterns hung from ceilings and New Year Couplets posted on walls wished passersby good luck. 
  The celebration represents a significant step for the school in officially recognizing a critical festival celebrated by almost 10% of its student body. In years prior, that support had instead come from Cheng-Chia Wu, co-Director of Berkshire's music program, who held annual Mid-Autumn Festival and Lunar New Year dinners for those students identifying as Asian in her own home on campus.
 For many students, those interactions provided a meaningful sense of community in a school where Asian identity wasn't always discussed or even acknowledged at times: "Dr. Wu's dinners are definitely some of the most memorable experiences I've had at Berkshire," says Luke Nguyen '21, "we have an Asian community that is so incredibly grateful for her unwavering support and encouragement."
  For Wu, a native of Taiwan, providing that support was the least she could do: "We have international students coming to Berkshire who don't always find the environment they're used to back in Asia. I've always felt like I have this maternal obligation to take care of them and make them feel at home.
  "I'm so happy that my students have finally stood up and advocated for themselves – it's about time they were recognized and supported for their cultural heritage. If we truly want to embrace Berkshire's core values, it is important that we all share and learn from each other."
 Unlike western countries, many Asian countries base their calendars off the moon; a lunar year is comprised of 12 lunar cycles, or lunations. Because the length of each lunation is approximately 29½ days long, the length of a lunar year fluctuates and is not in sync with solar-year based calendars like the Gregorian calendar.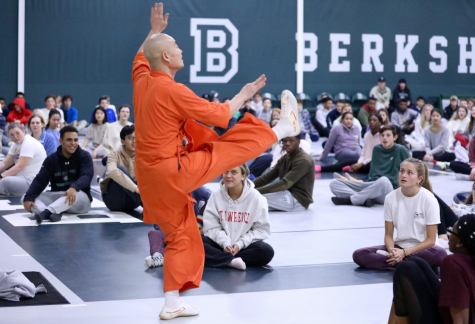 Although the Lunar calendar is no longer in legal use for practical reasons, it continues to be used to determine traditional religious festivals and holidays across the Old World.
  The Lunar New Year is primarily celebrated in Asia, spanning numerous countries and over a billion people annually, and is considered one of the most important times of the year. This year, it occured on January 25th, earlier than normal. In China, travelers looking to return home to celebrate the 15-day festival engage in the largest annual human migration in the world; approximately 3 billion journeys were undertaken in 2016. 
  Says Michelle Wang '20, "My relatives live all over the world, from Xinjiang to Vancouver. As an only child, I love that Lunar New Year is a time where all of us come together to celebrate a sweet new beginning. The only distance separating us is the space between the Mahjong table."
This year is the Year of the Rat, which is based off traditional zodiac signs. Legend says that the Jade Emperor, the Emperor of Heaven in Chinese folklore, once invited the animals of the world to participate in a race, in which the first 12 finishers would occupy spots on the soon-to-be-zodiac.
  The rat, with his persuasive skills and advanced planning was able to finagle a first-place position, quickly followed by the Ox, Tiger, Rabbit, Dragon, Snake, Horse, Sheep, Monkey, Rooster, Dog, and Pig.
  Berkshire kicked off its celebration Thursday morning, January 23rd, during All School Meeting in apropos fashion with a traditional Dragon Dance, composed of students from Susan Beattie's Chinese classes. 
 A group of students from the Asian Affinity Club followed, bringing forth experience and memories of their own respective cultures. In an unprecedented move, all four hundred-some members of the student body and faculty engaged in an all-school Kahoot, with the top three finishers taking home traditional Red Packets stuffed with chocolate coins.
  The next day, on the eve of the New Year, the school hosted a Kung Fu Master from a local Shaolin Temple in New York. Instead of study hall, students were introduced to traditional Kung Fu techniques and the basics of Buddhist philosophy.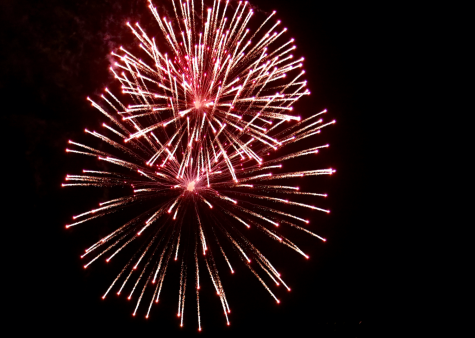 At the closing of the night, students crowded around the football field to enjoy a firework spectacle, the first time Berkshire had hosted such an event in over a decade. The last time the Berkshire community enjoyed fireworks on campus was during its centennial, 13 years ago.
 "The festivities just reminded me so much of home," said Michelle, "Lunar New Year at its core is about family – I felt at home at Berkshire that night."
  The following Monday saw a lunch featuring cuisines from across Asia, including a made-to-order noodle soup bar, fish (fish is traditionally used to symbolize excess wealth and prosperity), and Tang Yuan (a type of glutinous rice ball stuffed with sesame, symbolizing reunion)
  Given the success and importance of the festivities, the question remains why Berkshire waited so long to recognize the celebration, and why it chose this year to begin. 
  Jesus Ibanez, chair of the Language Department, and another major advocate for this event, says that it's a reflection of the changing nature of student advocacy at the school: "Celebrating the Lunar New Year has been something on my mind for a long time. However, we wanted students to push for it – instead of the school forcing yet another presentation ad nauseum. 
  "When the Asian Affinity Club was formed last year, we had students who were invested in bringing this experience to the school, and we were just as excited to help facilitate that. It was the students who advocated for this in front of Mr. [Pieter] Mulder, and it was the students who presented the entire thing on Thursday. This effort was driven by the leaders of the Asian Affinity Club from the beginning, and it's amazing to see the time and energy come to fruition."
  And as for what the school hopes students will bring away from the week of festivities, Aimi Sekiguchi '20 aptly concluded during Thursday's meeting: 
  "The appeal of Lunar New Year is that it transcends all sorts of linguistic, cultural, and geographic boundaries. No matter where you come from, the binding factor is family. Lunar New Year is a time for families to come and celebrate together. This year, we're so incredibly grateful to be celebrating with our Berkshire family."
  If you would like to learn more about Lunar New Year or the Asian Affinity Club and its mission, please contact Aimi Sekiguchi '20, Darran Shen '20, Michelle Wang '20, and Luke Nyugen '21.