The 'BIG BODY', Will Edell '20
 Will Edell '20 is a PG from the Centennial State, Colorado. Will joined us this fall to play lacrosse and football, two of the most popular sports in the States and is committed to Manhattan College Class of '24. He lives in the Buck dormitory where he lives up to the motto of  'big body,' led by dorm parent Mr. Johnson '09: doing your job, respecting each other, and communicating. 
 A lacrosse player since he could walk, he was influenced by his father, who was a lacrosse player himself. Will claims Tom Brady of the New England Patriots as his role model because he has "a substantial endeavor." 
 "Tom Brady is so consistent, and prepares more than everybody," says Will. Indeed, Tom Brady has inspired him to become a harder worker. Furthermore, Will's favorite quote is "do your job" by the New England Patriots; clearly, Will is an ardent Patriots fan.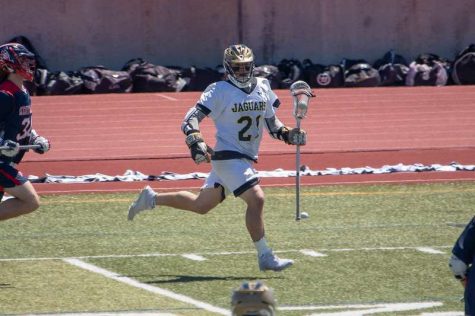 As for when game day rolls around? 'All Talk' by 3oh Black is Will's pre-game pump-up and Cliff Bars are his nourishment: "they are tasty and filling, but light." He focuses on doing his job and paying attention to the details of the coaches' instructions to relieve some pressure before the game; all Berkshire athletes could take a page from Will's book.
 John Gallant, who is a Men's lacrosse assistant coach at the University of Denver, is Will Edell's favorite coach. He describes John Gallant as an altruistic and affable person, always involved in his life and wanting the best for him. Will says, "He truly cares about all of his players on and off the field." Coach Gallant has successfully transmitted the passion and tenacity for his goals, as he notes that Will has a remarkable motivation of "being the best." 
 Will holds much enthusiasm for Berkshire sports going into the Fall season. Although he doesn't have much experience with the New England league, the talented Bear athletes he has met here have him looking forward to this upcoming season. Best of luck to the new bear Will Edell '20
Editor's Note: This Saturday, October 12, Varsity Football will play against Dexter Southfield at Berkshire at 2:30 pm.