Global News Brief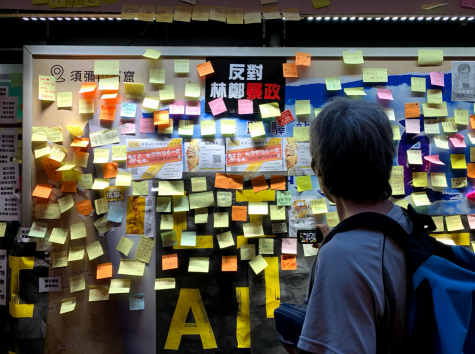 Hong Kong – Clashes between police forces and anti-government protesters continued as Hong Kong marked the 16th successive weekend of political unrest. With protests reaching a fever pitch ahead of the anniversary of the founding of the Communist People's Republic of China, Hong Kong protesters seemed set on defying a Beijing-marked celebration on their calendars. On Sunday, September 15th, radical protesters hurled gasoline bombs at government offices in central Hong Kong, after a peaceful march by thousands of pro-democracy demonstrators turned into clouds of tear gas and water cannons deployed by police forces. As the week followed, anti-government protests intensified with police and demonstrators turning yet again to gasoline bombs on Saturday, September 21st. On October 2nd, a student protester was shot, a shocking escalation of events. Demanding full democracy and inquiries into police actions, the protesters weren't fully satisfied even after city leader Carrie Lam finally agreed to suspend the bill, allowing for extraditions to mainland China. Hong Kong remains in a state of turmoil as clashes between police and activists have been becoming increasingly violent with no apparent solution to peace present. 
Ukraine – The Ukrainian government has been wrestling with serious political pressure coming from President Trump and Mr. Giuliani, the former's personal lawyer. As a secret whistle-blower complaint unveiled their findings  in the American intelligence community, it has come to attention that two men pressed senior Ukrainian officials to pursue an investigation into Ukrainian dealings of Trump's political opponents, including former Vice President Joseph Biden and his family. The political demands of Mr. Trump coincided with his administration's decision to hold up $250 million in security aid to Ukraine over this summer. Although the American president agreed to release the money this month after coming under bipartisan pressure from Congress, it remains unclear whether Trump manipulated foreign policy in order to receive personal political gain in the 2020 election campaign. Much was at stake in the delayed military assistance. More than 13,000 people, most of them civilians, have been killed in Ukraine's five-year war with Russian-backed separatists, Europe's only active military conflict. Yet, the Ukrainian President, Mr. Zelenskyi, did not want to be seen as taking sides in the United States politics, allegedly rebuffing the requests from American officials. Since the allegations came to light, Zelenskyi has also faced calls for a corruption inquiry.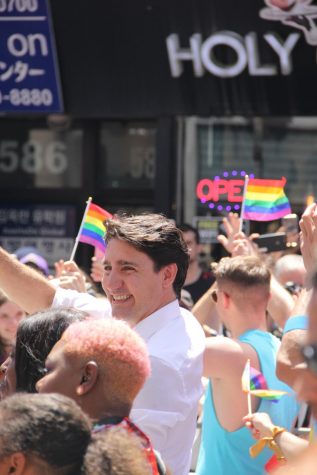 Canada – As the country prepares for an upcoming election (October 21st), new information surfaced, potentially throwing the acting Prime Minister Justin Trudeau's campaign into turmoil. On Wednesday, a series of photographs were released by the press, showing Trudeau wearing brownface makeup at a 2001 private school party. Back then, Trudeau, a 29-year-old teacher, was attending an "Arabian Nights" themed costume gala at the West Point Grey Academy in Vancouver, British Columbia, according to Time magazine, which published the image. Mr. Trudeau later confirmed the authenticity of the images, commenting that "This is something I shouldn't have done many years ago. It was something that I didn't think was racist at the time, but now I recognize it was something racist to do, and I am deeply sorry." The images raised a series of questions about PM's true character and his rather progressive record in office. Is Trudeau who he says he is?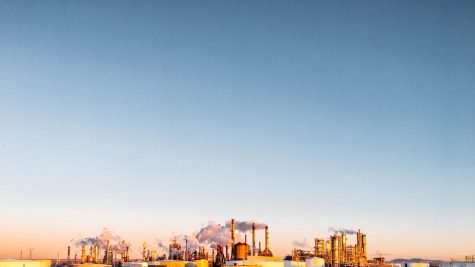 Iran/Saudi Arabia – On Friday, American President Trump announced a new series of sanctions on Iran, targeting the country's national bank and intensifying economic pressure on the country. The new round of sanctions came after a terrorist attack on Saudi Arabian oil fields, for which the president's national security advisers blame Iran. Commenting on the Iranian economy, President Trump claimed, "It's going to hell. They're practically broke. They are broke." Last week, on Saturday, Saudi Aramco (the country's biggest oil producer) was brutally attacked, which cut worldwide oil production, left two of the kingdom's most vital facilities smoldering, and exposed failures by the Saudis and their American allies in detecting an incoming aerial assault. The attack also prompted fears of escalating tensions between all the actors involved, yet the open retaliation remains an unlikely option as briefed by Secretary of State Mike Pompeo.

Israel – Israeli voters went to the polls on Tuesday for the second time in five months. The results aren't certain, but it is clear that Prime Minister Benjamin Netanyahu failed to gain the support he had hoped for. As expected, neither Mr. Netanyahu nor his main rival, the former army chief Benny Gantz, a centrist, won enough votes to claim an outright majority in the Israeli Parliament. Crucially, neither seems to have a straightforward path to forming a governing coalition with at least 61 of the 120 lawmakers in Parliament. The results confirmed that the classic issues of Israeli elections past, how to deal with the Palestinians and their lands, have faded in the absence of progress toward a negotiated peace. So instead the focus shifted to domestic matters. For now, Mr. Netanyahu has been given just weeks to form a government. If not, then Mr. Gantz will have the same opportunity. The long reign of Mr. Netanyahu, also known popularly as Bibi, seems to be coming to an end.