Meet Erin Lyman, Director of College Counseling
 Erin Lyman recently joined Berkshire's College Counseling office as the Director of College Counseling. Prior to her position at Berkshire, she worked in both college counseling and admissions for almost twenty years. She was attracted to Berkshire through the leadership opportunity that the position offers. She has spent time at schools such as Northfield Mount Hermon School, of which she is an alum, the Groton School, the University of Vermont, and Columbia University.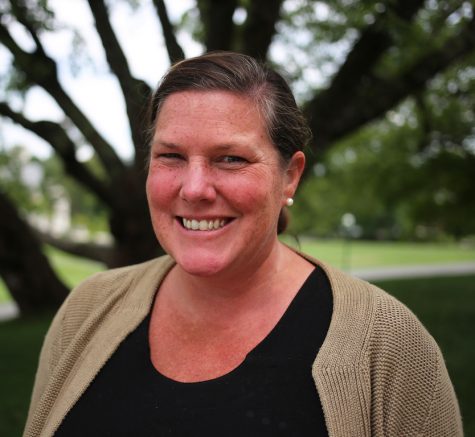 During her few weeks here at Berkshire, she has felt "completely welcomed by everyone. By the administration, by my new colleagues, every adult in the office, and finally in the last couple weeks students have arrived and the students that know that I'm new to the community have welcomed me." Her first impression of Berkshire was that it is a friendly and kind place, an impression that she has confirmed to be a genuine feeling as her time here continues. 
 As a people person, Lyman is extremely excited to be working with a new set of colleagues, and to work under Mr. Mulder and Mrs. Maher, who she really respects. She has also been enjoying working with her group of seniors, who she credits as "well prepared after working hard over the summer. Students seem to have a diversity of interests in schools that they're excited to move onto after Berkshire." She has loved being able to put faces to names, understand why they chose to spend their high school years at Berkshire, and to actually sit down at a table to delve into her students' college processes.
  Says Darran Shen '20, "Mrs. Lyman is a great addition to the Berkshire community. She's been a great help to my college applications and has given me invaluable advice and ideas. I look forward to working with her more throughout the fall."
  In her free time, she enjoys caring for her 8-month-old baby, Ernie, and new mom, Lyman, and her husband have spent a lot of time learning how to be parents. She also loves hiking and running, and she will help coach the track team this spring. She will do a lot of traveling while visiting college campuses to find other universities for Berkshire students. She has been enjoying her experience on campus, and cannot wait for what is to come!