50 Years of Co-education at Berkshire School – No Longer An Experiment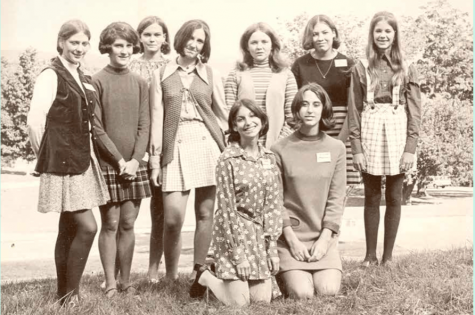 50 years ago, Berkshire School voted to accept female students for the first time. 50 years ago, then-headmaster John Godman decided to welcome nine girls on campus in what he called the "Berkshire Experiment." And 50 years ago, Berkshire joined the ranks of the first co-educational boarding schools.
 In response to why this decision was made, Mrs. Bullock, class of '86 and current English teacher, explained that "the school needed more students and that was a population that they could easily tap into."
 She also explained that Berkshire had other motivations in making the switch: they made the decision out of principle. Berkshire considered the education of women to be morally just. Combined with the promise of financial stability, making Berkshire co-ed was a natural decision.
 So, along with other educational institutions like Yale University and Trinity College (also celebrating their 50 years of co-education this year), Berkshire took a leap of faith. With little preparation and almost no successful precedent, the school would soon graduate a new class of exceptional women.
 With over 300 boys and just nine girls, Mary Jane Anderson Shannon '71, Mindy Brooks Belter '72, Alex Brunel '72, Nancy MacDonald Hecker '72, Carole Maghery King '72, Linda Matson Heyes '73, Paula Pevzner '73, Pat Davidson Sherman '73, and Kathy Putnam '74 were in a stark minority.
 Originally, girls were only allowed to enroll as day students, enduring ostracization from their male peers during the day and going home to their families at night. They were not allowed to go to dances, play sports, or participate in any extracurricular activities Berkshire had to offer.  It took the original nine's perseverance and eagerness to add more activities to the curriculum, including the Ritt Kellogg Mountain Program and soccer.
 For afternoon activities, the school quickly realized they needed to hire someone to coach a sport suitable for girls at the time. Dance seemed to be the best option. With little opportunity to express themselves, these nine girls made the best out of their experiences. An inexperienced but enthusiastic Berkshire took any and all of their ideas to help them fit into life as a Bear, including starting a cheerleading program. 
 In the fall of '72, Berkshire took the greatest remaining step. They took the "experiment" of co-education out of the conference room and into Eipper, where they housed their first female boarding students. Not much physical change went into this transition. In fact, removing the urinals in the bathroom were the most significant renovations the school made.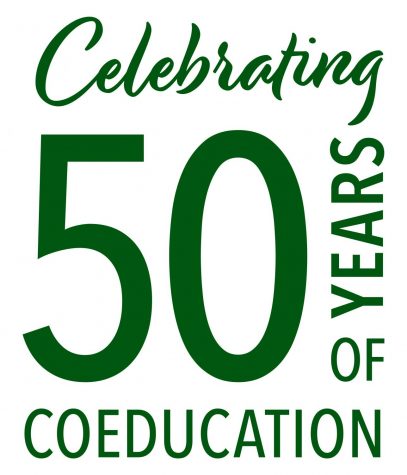 Brunel was one of the first female boarders in the school's history. Besides "wanting to survive," Brunel persevered through her high school experience. Never wanting to quit, she helped pave the way for women to come. 
 Inviting female boarders into Berkshire was a step in the right direction — one that led to four girls' dormitories today. From the original nine girls making up almost 50% of our current population, it's important to understand the history of women and coeducation at Berkshire and the effects it has had on our school. By recognizing the history of women at Berkshire, we can then look towards the future and create a more inclusive community.