New Dean of Academics: Brook Depelteau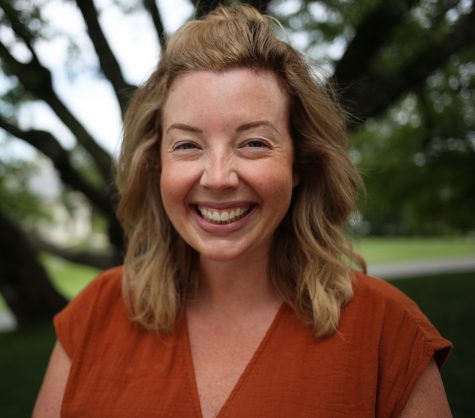 Brooke Depelteau, also known as Mrs. D, is the new Dean of Academics at Berkshire School, as well as a third form English teacher. She lives on campus with her husband Jeff Depelteau, who is Berkshire's Director of Summer Programming and a boys basketball coach, and her two sons, Max, age 9, and Bryson, age 5. 
 Before Berkshire, Depelteau worked as a Dean of Academics and English teacher at Christ School, a boarding and day school in North Carolina, and at Suffield Academy in Connecticut. 
 Additionally, Depelteau worked at Rabun Gap School, a boarding and day school in Georgia, where she grew up and met her husband. 
 Depelteau ended up at Berkshire because of her high school chemistry teacher, Bob Brigham. Not only was Brigham her teacher, but he also hired her to work at Rabun Gap, and he used to teach and coach at Berkshire. In fact, Berkshire's ski league is named after Brigham and he currently lives in the area. 
 When Brigham heard of the opening for the position of Dean of Academics at Berkshire, he informed Depelteau of the position, thinking she would be a great fit. Depelteau was interested, applied for the job, and now is the current Dean of Academics at Berkshire.  
 To Depelteau, the position is "a role where you oversee the academic program and guide it; it is also a role where it's important to connect with teachers and students and figure out academically what the needs of the school are." 
 As Depelteau is settling in to the Berkshire community, she has been working to figure out what her specific goals are as the Dean of Academics. However, right now, her main goal is to get to know the community. 
 When asked what she thought needed to be changed in terms of Berkshire's academic program, Depleteau expressed her opinion that "Berkshire is not a school desperately in need of change. It is less about changing and more about building upon what is already there, and not being stagnant." 
 One thing that has impressed Depleteau about Berkshire is the teachers. She believes they are all fantastic, passionate teachers who have diverse backgrounds. 
 Depleteau is excited to be a part of Berkshire's community and looks forward to getting to know the school better.