The Super League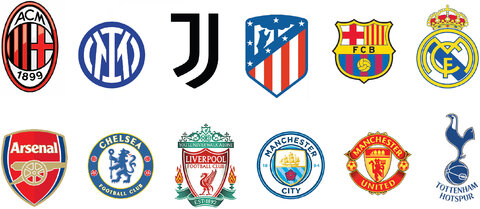 The goal of the European Super League was to establish a new competition involving 20 clubs, with permanent ones called the "founding clubs" and five guest teams who would be selected based on the results of teams in their domestic leagues. There were 12 founding clubs: six from the Premier League (Arsenal, Chelsea, Liverpool, Manchester City, Manchester United and Tottenham); three from La Liga (Real Madrid, Barcelona, Atletico Madrid); and three from Serie A (Inter, Juventus, AC Milan). 
     This League would allow for the best teams from around the world to play against each other in an organized league. But doesn't this currently exist? In the annual Champions League tournament, the best clubs from each league play each other. The winner has the right to say they're the best team in the world. So what even is the point of the Super League?
     The creation of the League caused much backlash not only from the leagues but also from supporters. Players playing for teams in the Super League were told that if they played, they wouldn't be allowed to represent their countries during the World Cup. The League would have broken traditions lasting more than 90 years, which has undoubtedly outraged fans.     
     But as soon as the announcement was made,  this proposed League came to an end. Just two days after the formation of the Super League, all six Premier League clubs outlined their intentions to withdraw from the project, with those involved at Arsenal and Liverpool even apologising to their supporters. 
     Clubs from Spain and Italy followed a day later, with Juventus chief Andrea Agnelli, when asked if the project could continue, admitted that it was effectively over.