Berkshire Nordic Takes on the Birkebeiner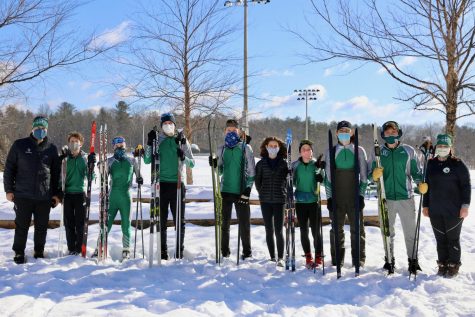 The American Birkebeiner, commonly called the Birkie, is the longest nordic ski race in America. The 50 km skate and 55km classic ski race takes place annually in Wisconsin. Each year more than 10,000 skiers race the world renowned course from Cable to Hayward Wisconsin. 
 The name Birkebeiner comes from the Norwegian, Birkebeinerrennet. The Birkebeinerrennet is an important part of Norwegian history and legend states that in 1206 the Birkebeiner soldiers skied through the mountains and forests of Norway smuggling Prince Haakon, the infant son of King Sverresson and Inga of Vartieg, from Lilliehammer, to safety in Trondheim. According to the American Birkebeiner Foun

The Birkebeinerrennet is the Norwegian ski marathon that the American event is based on. Every year in Norway thousands of skiers trek from Rena to Lilliehammer in commemoration of the journey in 1206. The American Birkebeiner began in 1973 and featured 34 men and one woman, and has since grown to be the largest nordic ski event in the United States and third largest in the world. dation, "history credits the Birkebeiners' bravery with preserving the life of the boy who later became Norway's King Haakon Haakonsson IV and forever changed Northern Europes' history by his reign." 
 To date over 250,000 sk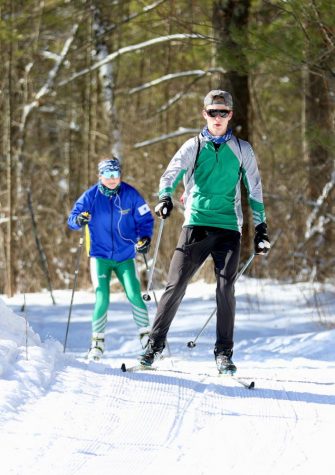 iers have finished the American Birkebeiner including several Berkshire alum. This year, due to interscholastic ski races being canceled, the Berkshire nordic team decided to embark on a new challenge, skiing the Birkie at Berkshire. 
 On Saturday, February 20th, members of the Berkshire nordic team completed between 30 and 50 kilometers, up to 31 miles all across campus. They totaled 302 kilometers, with 6 skiers completing a marathon and 5 breaking 50 kilometers. While it was exhausting, it was an amazing opportunity! Thank you to the Nordic coaches for organizing this race, and making it happen.