Word Games are Back!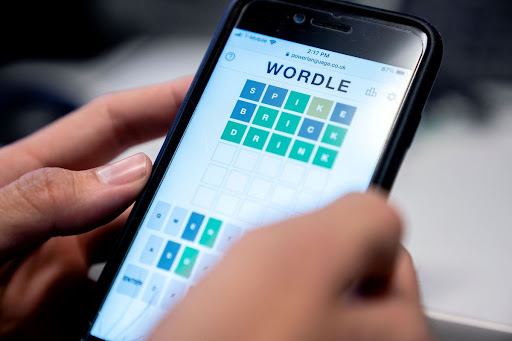 Word games are back! And better than ever. The New York Times is dominating the word games scene with their extensive catalog. Since ​​Feb. 15, 1942, the New York Times' daily crossword has been an infamous American mind game. But as the newspaper industry began to decline with the progression of technology, it seemed as though the crossword and other New York Times word games would become a thing of the past. 
 With a more political, news-oriented generation beginning to take the reins, the New York Times' games subscription is rising in popularity. Alongside the classic 15×15 daily crossword, the New York Times is pleasing fans across generations with new games. Most popular are the daily mini, a 5×5 crossword, and Spelling Bee, a game where each day, New York Times Games subscribers are given seven letters to make as many words as they can while including an essential highlighted letter. 
 Most recently, the New York Times purchased Wordle.Wordle was created in October 2021 by Josh Wardle, a software engineer. He first created Wordle as a gift to his partner who loves word games, and it has since become a daily indulgence for hundreds of thousands of Wordlers. Spinoffs of the game have since come out, including Taylordle which generates words related to Taylor Swift, and Absurdle, a game which according to the website itself,  "is actively trying to avoid giving you the answer"(ABSURDLE by qntm). Looking to the future, we hope to see more of these entertaining word games, as well as their creative spin-offs.