Everything You Need to Know About the 2022 Winter Olympics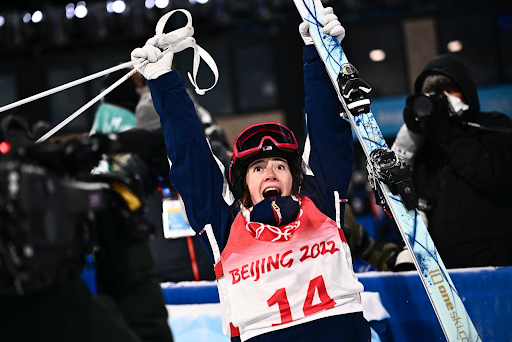 This week, nearly 3,000 athletes representing over 90 countries will travel to Beijing, China, to compete in the 2022 Winter Olympic Games. Sports fans and viewers worldwide can tune in on February 4th to see their countries gather at Beijing's National Stadium, nicknamed The Bird's Nest. Here is all you need to know about the 2022 Beijing Olympics: 
When do the 2022 Beijing Olympics begin?
 The 2022 Beijing Olympics begin on February 4th and will run through February 20th. However, athletes participating in hockey, curling, and freestyle skiing are all scheduled to start as early as February 2nd. This year, the games align with one of the host countries most celebrated holidays, Lunar New Year, which begins on February 1st. 
Where are the Winter Olympics held in 2022?
 The 2022 Olympics are located in Beijing, China, with athletes competing at 13 different venues split between three zones: Central Beijing, Yanqing, and Zhangjiakou. In preparation for the games, the country built a new venue, the National Speed Skating Oval. The remaining 12 venues are existing structures that have been renovated to meet the specific needs of the athletes. 
How many events will there be in Beijing?
 This year's games will feature 109 events, including seven newly-added sports: women's monobob, freestyle skiing big air (men's and women's), and mixed team events in short track speed skating team relay, ski jumping, freestyle skiing aerials and snowboard cross.
Who are the top athletes to watch? 
 Mikaela Shiffrin: Shiffrin will represent team USA. She is recognized as the most decorated skier in World Cup history, with an impressive 47 wins. Shiffrin won gold in the slalom at the 2014 Sochi Olympics and in the giant slalom at the 2018 Pyeongchang Olympics. Shiffrin is expected to be a top contender and definitely one to keep an eye on. 
 Georgeta Popescu: Popescu will represent the Romanian team. She has been a fan favorite ever since she took home the gold competing in the women's monobob at the 2020 Winter Youth Olympic Games in Lausanne, making her the first female Romanian to win gold in the Winter Olympics. This year will mark her debut at the Olympic Games and fans across the globe are eager to see if she can slide her way into the podium yet again. 
 Hanyu Yuzuru vs. Nathan Chen: Yuzuru, representing Japan, is considered to be one of the best male figure skaters of all time. He is a two-time Olympic gold medallist and world champion and expected to be the man to beat in Beijing as he hopes to win his third consecutive men's single title. However Chen, representing team USA, is going to be a close competitor. Chen is a three-time world champion and 2018 Olympic bronze medalist. This is a showdown you won't want to miss. 
 Eileen Gu: Gu has established herself not only as a fan favorite to take home gold but also as an international model, star student, and political activist. Although I am biased since I grew up with Gu, I look forward to seeing her compete. After taking home three medals at the 2020 Youth Olympic Games and winning gold in the world championships and the X games. Gu is an American citizen who lives in San Francisco, CA. However, she will represent her mother's home country and compete on the Chinese team. Gu is expected to be a major highlight of the Olympics and I am excited to see the great things she is going to accomplish.  
Fun Facts 
Beijing will be the first city to host both the Summer and Winter Games, following the city's Olympic debut back in 2008.

The entire Olympics will feature artificial snow for the outdoor events, since it doesn't snow much in Beijing. 

The Beijing 2022 mascot's name is "Bing Dwen Dwen," a cute cartoon panda dressed in a spacesuit. In Mandarin, "Bing" means ice, and "Dwen" means robust. 
 The Olympics have always been such a fun-filled event that I look forward to. It is a unique way of bringing different countries together. That being said, there have been many issues this year regarding the Winter Olympics. Last month, The White House announced a diplomatic boycott of the 2022 Winter Olympics, meaning that the United States will not send an official government delegation to Beijing. However, the boycott does not apply to Team USA and athletes are free to compete in the games with full support of the U.S. government. This decision comes after months of deliberation among both the Trump and Biden Administrations. Although China has denied all claims, the White House believes that the Chinese government is encouraging a genocide against Uyghurs, members of a predominanttly Muslim community in the country's Xinjiang province. U.S. officials believe over one million citizens in Xinjiang have been confined, forced into labor and sterilization. Other countries including the United Kingdom, Canada, Australia and Denmark joined the United States' boycott. 
 Meanwhile, in preparation for the Olympic Games, the Chinese government has taken extreme measures to minimize any uproars. The country has jailed some activists, cut others off from social media, and has subjected visiting athletes to some of the strictest security measures ever implemented at an international sporting event.  Regardless, the U.S. is headed to Beijing with full force and we hope this is a record-breaking Winter Olympics.