COVID-19 Global Update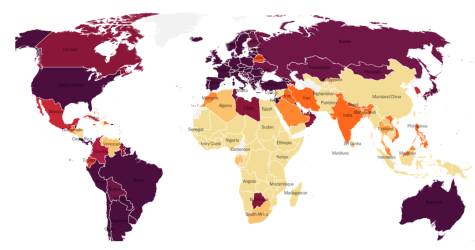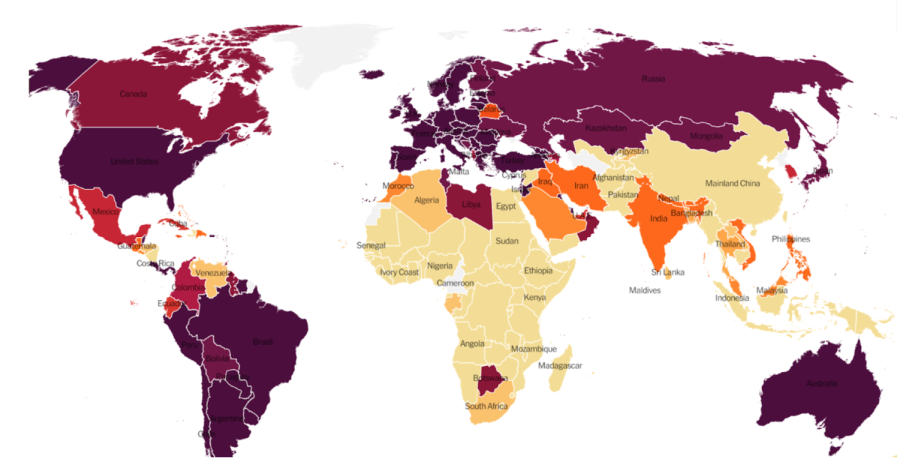 Under the mountain, as Massachusetts rounds the Omicron peak and appears to be on the back side of the surge, it's important for us to understand and acknowledge the current state of COVID-19 on a global stage. 
 Internationally, 46,278,609 new cases of COVID-19 were reported in the last two weeks of January, 2022. Over 21 million new cases have been reported across the six World Health Organization identified regions this week (January 24-31). This is the highest number of weekly cases recorded since the very beginning of the pandemic. As we're heading into February, studies are beginning to show numerous SARS-CoV-2 variants of concern.
 Here's a look into the statistics of COVID-19 as of January 31, 2022 on different continents:
Africa
Confirmed Cases: 10,959,722
Affected Population: 0.85 %
Asia
Confirmed Cases: 111,752,212
Affected Population: 2.4 %
Australia:
Confirmed Cases: 2,792,372
Affected Population: 6.6 %
Europe
Confirmed Cases: 113,575,791
Affected Population: 19 %
North America
Confirmed Cases: 87,250,862
Affected Population: 15 %
South America
Confirmed Cases: 48,397,806
Affected Population: 11%
Editor's note: The statistics in this article reflect the world as of January 31th. COVID-19 transmission rates and positive cases fluctuate daily and these numbers may not be an accurate reflection of the status quo.
Sources:
"Coronavirus (COVID-19) Vaccinations." Our World in Data, https://ourworldindata.org/covid-vaccinations?country=OWID_WRL. Accessed 31 January 2022.
Nash, Greg, and Gerard Julien. "Covid-19 World Map: Cases, Deaths and Global Trends." The New York Times, https://www.nytimes.com/interactive/2021/world/covid-cases.html. Accessed 31 January 2022.