A Book Recommendation: Homie by Danez Smith
 Poetry is not a relic of the past. It is not set in stone or relegated to the dark, dusty corners of your local library. Danez Smith proves this in their poetry anthology Homie. Homie is bright, biting, and unflinchingly political. In Homie, radical change is possible, friendship is akin to redemption, and queerness is celebrated. 
 Smith brings vitality and urgency to their work, with poems that inform our understanding of the modern political era. Like its title would suggest, Homie is also a reflection of friendship and community: the grandest spaces are the street corner you grew up on or your grandmother's kitchen. The most important bonds are the ones drawn between you and your favorite teacher or beloved departed friend.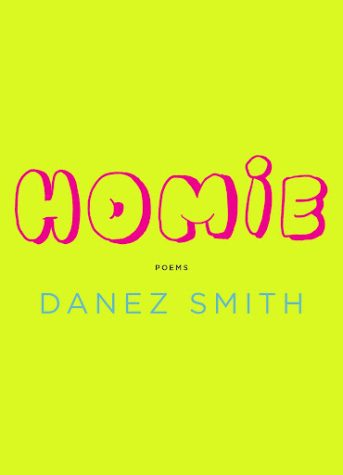 And yet this intimate scale is not to be mistaken with a small emotional punch — in fact, quite the opposite. It is in Homie's laser-focused, magnified moments where the poems shine. The anthology is both a monument to Smith's experience as a Black queer American and a love song to the family, friends, and community they write so tenderly of. At the profoundly personal intersection of these two ideas lies the first poem, titled, "my president." 
 Homie was published on January 21, 2021, a day after Joe Biden was inaugurated as President of the United States. In the poem, they imagine a kinder president, casting the title onto everyday people: their next-door neighbor, their cousin, their teacher.
 In this reimagining, however, there is distinct sharpness. Comforting imagery clothes a viscous political statement. Why, they ask, do we bestow power upon the people that we do? And are the true leaders of this country, the heart and souls, sitting in a white house? Or behind the cash register at your favorite grocery store?
 Smith begins, "today, i elect jonathan, eleven and already making roads out of water/young genius, blog writer, lil community activist, curls tight/ as pinky swears, black as my nation/i trust the world to his/tender and blooming hands"
 "My president" exemplifies the duality of Homie: it is both wholesome and honed, warm and unflinchingly fierce. I recommend Homie to anyone looking for creative, fresh poetry. All too often poetry taught in classrooms is structured, strictly formatted, and out of touch with the tenor of the 21st century. However, Smith's use of free verse and creative stanza structure (often the phrases are splashed across entire pages) breathes life into their work. 
 Additionally, the subject matter will resonate with teenagers in a way that many older poems can't. I especially recommend "my president," "happy hour" and "i didn't like you when i met you." For anyone looking for a fast-paced, topical, and inviting poetry anthology, look no further than Homie and its bright, beckoning, lemon yellow cover.