Adele's Revival: A Journey of Emotions Through 12 Songs
 Adele stirred excitement for her new album, 30, due November 19th by releasing the chart-topping single "Easy on Me" on October 15th. 
 The inspiration for her new album comes from her 2019 divorce from Simon Konecki, whom she had been with since 2011. Their relationship has been very private, with no pictures of the wedding available online. The two also have a child together, Angelo, who they have tried to keep out of the public eye.
 The days and months following her divorce led Adele to seek guidance from others, such as friends, family, and those in her son's life. She threw herself into new passions, seeking relief from the anxiety that kept her in bed. These passions gave her a new sense of self, as she began to put her health first. A large portion of her time was spent at the gym and learning about which diets make her feel the best.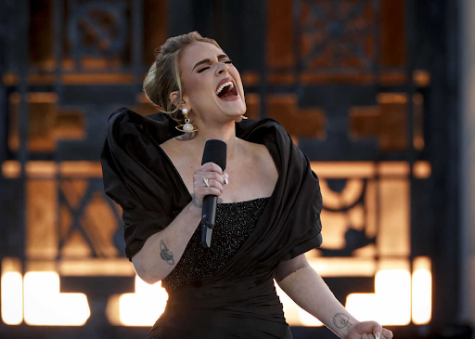 Once she was back in the studio recording 30, she found a large portion of the album conveying a message about motherhood and the pressures society places on mothers. Adele wants her son to know "who his mother really is: a layered and complicated woman with an identity outside of their relationship, who's struggled and cried and hurt," she says in an article with Rolling Stone. 
 The other tracks cover subjects such as isolation and struggling to find a serious relationship as a superstar while in a city like Los Angeles. She feels the fast pace of the city generates more casual relationships rather than a long term commitment she wants to settle down with. 
 Her album also takes inspiration from her relationship with her father, who was diagnosed with cancer earlier this year. She decided to visit him after they had been estranged since her youth, and he ended up being one of the first people to hear the album. He died in May, leaving Adele with a breath of fresh air, citing it as "I've felt so calm ever since then. It really did set little me free".
 The album is filled with personal stories and messages concerning Adele's relationships with different people in her life and displays the maturity she has gained from the journey between her last album in 2015 and now. Praise for this album will be well deserved as she has poured her heart and soul into the lyrics and exhibited vulnerability to open up to her audience authentically. 
 Stream 30, on and after November 19th. 
Citation:
Spanos, Brittany. "Adele: 'It Fucking Devastated Me'." Rolling Stone, Rolling Stone, 12 Nov. 2021, https://www.rollingstone.com/music/music-features/adele-new-album-30-divorce-tour-1255774/. 
https://www.npr.org/2021/11/16/1056124172/on-30-adele-walks-among-us