A Quick Look into Athletes on Campus
 Here at Berkshire, we value a well-balanced schedule that includes class, sports, and extracurricular activities. Student-athletes on campus are taken seriously and held to high standards. On November 10th, 2021 six Berkshire seniors signed their National Letter of Intent to Division 1 colleges and universities. Ashlyn Ham committed to play Ice Hockey at Clarkson University, Abby Hornung committed to play Ice Hockey at College of Holy Cross, Joey Belenardo committed to play soccer at the University of South Carolina, Chioma Okafor committed to play soccer at the University of Connecticut, Vivian Akyirem committed to play soccer at Northeastern, and Charlie Gosk committed to row crew at Northeastern. This article is going to focus on interviews with one of these signed athletes and two Division 3 commits: Charlie Gosk, Liv Angioletti, and Alex Byrne. 
 Charlie Gosk has been at Berkshire for three years, all of which have been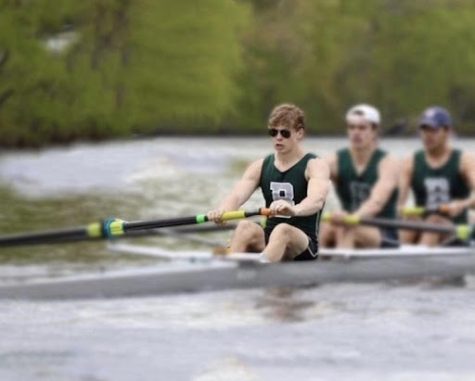 spent as a member of the first boat on the Men's Varsity Crew team. Charlie is a captain this year and works hard to show the novices how fun rowing can be. In addition to  his efforts to create a good team culture, he also focuses on helping rowers fix technical problems that have become habits. Charlie is going to continue his rowing career at Northeastern next year, where he's "excited to be a part of the Northeastern rowing team and row on the Charles River." The first boat this fall traveled up to Boston for the Head of the Charles race and finished well, qualifying for an automatic position in next year's race. Charlie recalls rowing past the Northeastern boathouse during that race and feeling particularly motivated.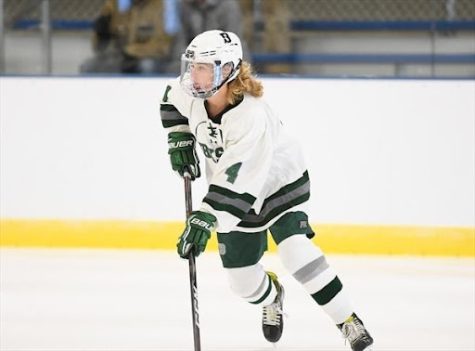 Similar to Charlie, Liv Angioletti also came to Berkshire as a new sophomore and has been at Berkshire for three years. She spends her time in the fall as a captain for the Girl's Junior Varsity Soccer team and transitions to ice hockey in the winter. She has been a member of the varsity team for all of her three years and still continues to skate for her club team at home on weekends throughout the year. She is continuing her hockey career at Trinity College next year and is very excited to apply the skills she has built both as an athlete and a team player at Berkshire to the next level. Liv stated that "​​Berkshire has helped me grow my passion for hockey due to the outstanding team culture and the immaculate facilities. It's difficult to walk into that rink and not want to work hard for the name on the front of your jersey." She hopes that she will feel similarly as she shared with me that she "always dreamed of putting on a college jersey and [she] couldn't be more grateful that [she is] able to do that."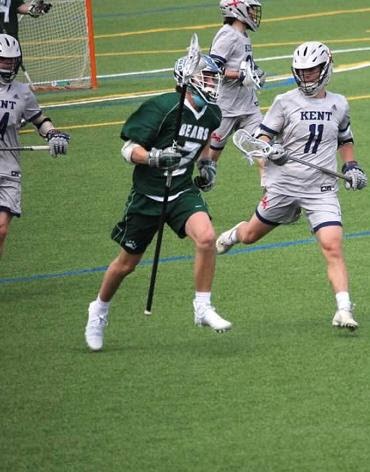 Another division three committed athlete is Alex Byrne. Alex is a four-year senior, the Head Prefect in Eipper dormitory, and a captain on the Men's Varsity Lacrosse team. He has been on varsity lacrosse since his freshman year where he spent his first two years playing on the team alongside his older brother, Will Byrne. His brother, Will, continued his lacrosse career at Bowdoin college and Alex is doing the same. Alex exclaimed, "I am most excited to play with my brother at the next level and use the skills that I learned at Berkshire and apply them to my athletics in college." He is also very excited for the Spring season as he has already been leading early morning practices with the team and feels good about how the team is coming together. Alex also stated "Team culture has definitely helped my passion for lacrosse as I have been on 4 amazing teams who all make sure everyone on the team feels like they are welcome. Everyone on each team I've been on wants the best for every player." He hopes as a captain to make sure everyone on the team has a similar experience to himself and can love the sport as much as he does.
 Charlie Gosk, Liv Angioletti, and Alex Byrne are all shining athletes on Berkshire's campus whose hard work and persistence show up every day on the water, ice, and field. It is through their efforts that they will continue to practice their sports at the collegiate level and Berkshire applauds them for that. Congratulations to all college commits, and to the Women's Varsity Soccer team and Women's Varsity Field Hockey team for making the playoffs this fall!